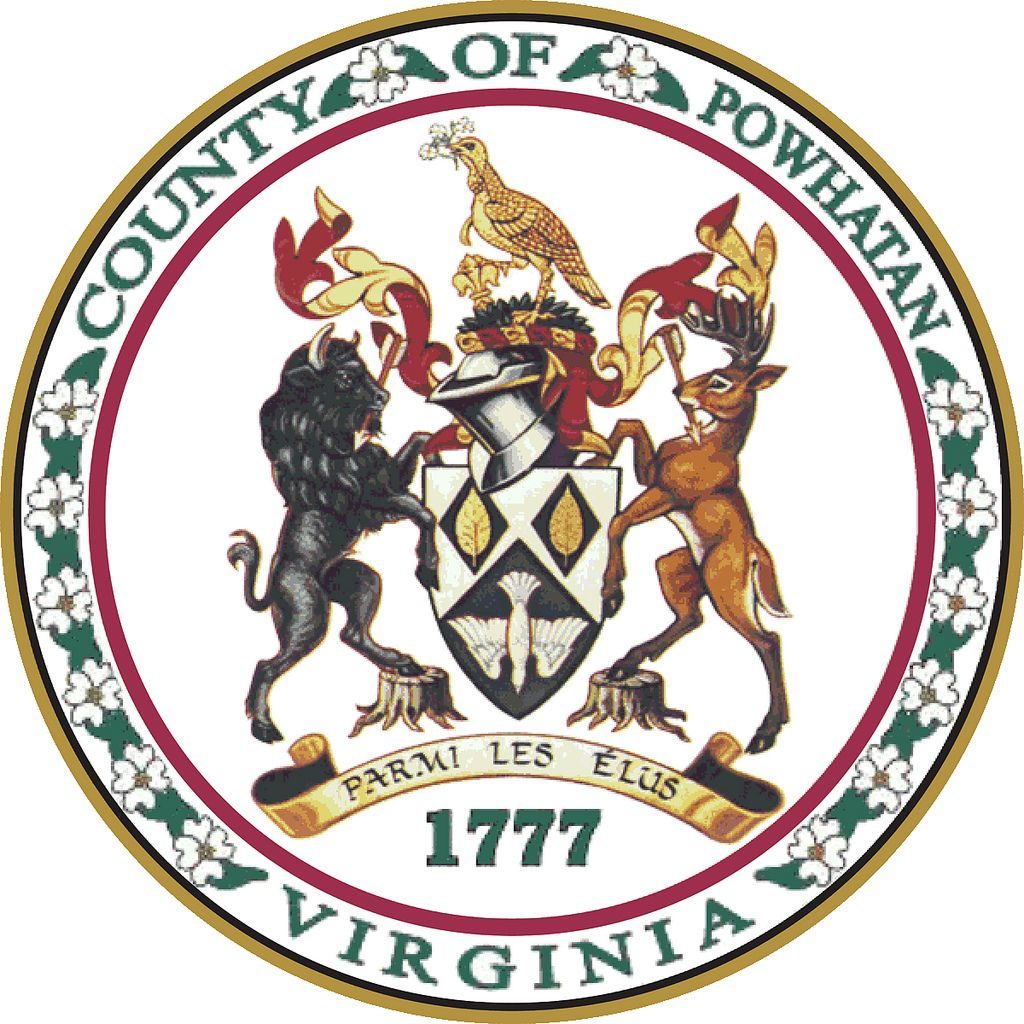 Originally settled by French Huguenots in the early 1700s, Powhatan County was created by The Virginia General Assembly in 1777. The County was named in honor of the Indian Chief Powhatan, father of Pocahontas.
Located in Virginia's Central Piedmont between the Appomattox and James Rivers, Powhatan is 20 miles west of Richmond, the Commonwealth's capitol city, and is within an easy 2-hour drive from the Atlantic Ocean, Washington, D.C., Colonial Williamsburg, and the Blue Ridge Mountains.
Powhatan County is an ideal community in which to live, work, raise a family, and enjoy a variety of recreational opportunities. The County's high quality of life and excellent programs and services are among the many reasons that more than 28,000 people now call Powhatan home.
More and more people are discovering the charms of Powhatan, making it one of the fastest growing communities in the state. The area is graced with beautiful single family homes on farms and estate size lots, with a wide spectrum of styles that range from historic Revolutionary War period houses to new subdivisions that boast the latest in modern amenities.
Some residents opt for the convenience of in-town living with easy access to the local shops and services within the Village of Powhatan. Scottville at Powhatan Courthouse, a housing development for active adults in the Village of Powhatan that features smaller lots, neighborhood shops and walking paths.
Although easy highway access and the reputation as an excellent place to raise a family are bringing more people, the rural character and friendliness of small town America remains at the heart of the community.
For more information about Powhatan please visit: powhatanva.gov
First discovered by European explorers in the early 1600's, officially declared a county by Virginia's Governor Patrick Henry in the Revolutionary War era, named for Indian Chief Powhatan, father of the famous Indian princess, Pocahontas, and surrounded by historically significant important Civil War sites, Powhatan County is steeped in American history.
In 1608, a band of approximately 120 men led by Christopher Newport made an expedition up the James River to a point as far west as Maidens Bridge.
They were forced to turn back because of hostile Monacan Indians who occupied the area at the time. Very little is known about the Monacan Indians. They had an open settlement of huts up and down the riverbank which were abandoned.
What is known is that they were hunters and farmers. That they were farmers is indicated by the fact that the word "Monacan" is derived from the Algonquin word signifying a stick or spade. Between the years 1699 and 1705, some five to seven hundred Huguenot refugees fleeing from persecution in France settled on the James River near Manakin in the then- abandoned Monacan Indian villages. They soon scattered throughout the area, building fine homes, some of which are still standing in the County.
In May 1777, the Virginia General Assembly created the County of Powhatan out of land from the eastern portion of Cumberland County between the Appomattox and James Rivers. In 1850, a small portion of Chesterfield County was annexed, creating what today is the 273-square mile County of Powhatan.
In Virginia, there are nine counties bearing Indian names. Only one, Powhatan, is named for an Indian chief. "Chief Powhatan," father of the famous Indian princess, Pocahontas, was one of the greatest, and is today one of the best known of the Indian chiefs.
After the formation of the County, the first court was held on July 17, 1777, in the home of Littlebury Mosby (1729-1809). Mosby was an important figure in the history of Cumberland and Powhatan Counties. Before and after 1777, he was a gentleman Justice. He was also a vestryman and senior warden of Petersville Church, a colonel in the militia, a tavern keeper, and a high sheriff in the county. His home still stands and is a private residence at the intersection of Route 60 and Old Tavern Road.
At the first session of the court, plans were considered for laying off the County seat to be known as Scottville in honor of General Charles Scott, a Revolutionary War hero and personal aide to General George Washington at Valley Forge. Two granite markers, which still stand today, were placed at the south and north ends of the village to serve as meridian markers. The name of the County seat was changed to Powhatan in 1836 and the present courthouse building was erected in 1848. Due to the lack of public transportation, small villages sprang up around the County, each of which served their immediate areas. General stores were stocked with local produce, while dry goods were hauled by packet boat (operated by independent boat companies) on the Kanawha Canal, located on the north side of the river.
Each store was responsible for ordering its own supplies and picking them up at the river. These goods were then brought across to the Powhatan side of the river boat or ferry and hauled by teams or wagons to various locations through the county. According to a directory from that period, in 1852 there were 16 merchants in the County as well as 13 attorneys and 13 physicians.
During the War Between the States, Powhatan was spared the battle that raged around Richmond, but became significant during the waning days of the Confederacy.
After the fall of Richmond, retreating Confederate forces passed through the Courthouse area. Robert E. Lee also lived in the county during the summer immediately following the war. Today, there are five sites throughout the county that are part of the Civil War Trails system, and bring tourism to the area.
Several significant educational institutions have been associated with Powhatan. Schools specifically created for the higher education of African-Americans were established at Belmead in the northwest part of the county. The University of Richmond traces its roots to Powhatan in 1830. Many historically significant homes and churches are found throughout the county, including 17 sites listed on the National or Virginia Historic Registry.
Historical Cemeteries The Powhatan County Historical Society maintains a list of the cemeteries in the county along with burials.
National Register of Historic Places There are 20 properties in Powhatan that are listed on the National Register of Historic Places. Seventeen of those properties are listed as historic buildings and 2 are listed as historic districts.
The Powhatan County Historical Society The Powhatan County Historical Society is dedicated to promoting the county's unique past for present and future generations through collecting, preserving, educating, interpreting, and researching our local history. Our broadest and most compelling objective is to use the lessons of the past to improve life and vitality with the Powhatan Community.
The Virginia Civil War Trails Powhatan County has 5 sites that are part of the Virginia Civil War Trails system. Although Powhatan was not the site for any significant battles, the County played a key role during the retreat of Confederate troops, and during the healing process of the nation.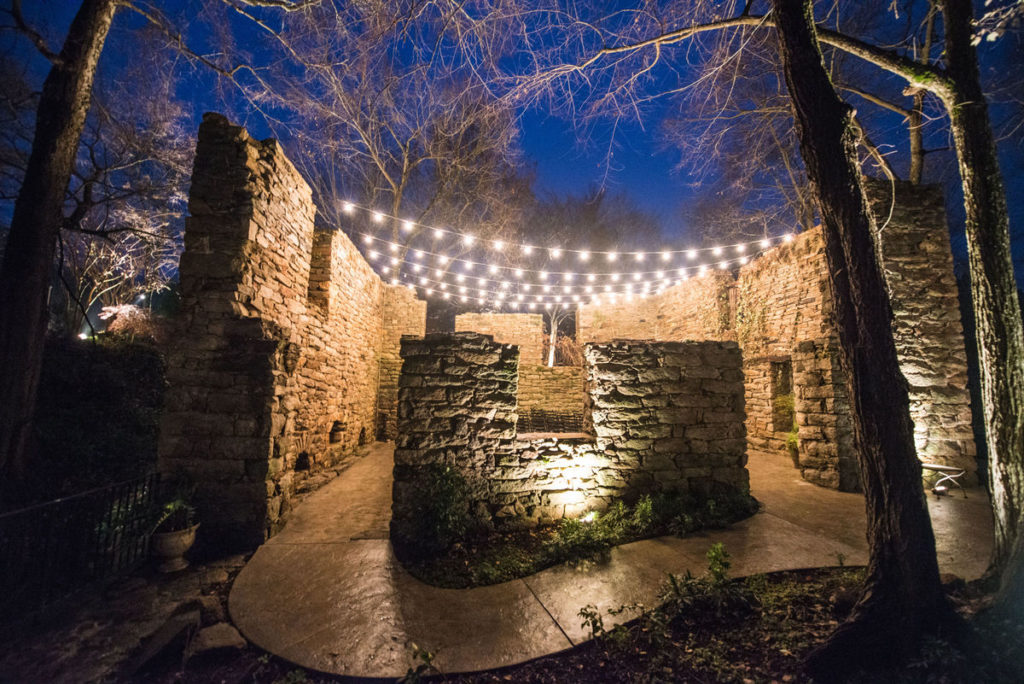 The Mill at Fine Creek The Fine Creek Mills Historic District is located off Route 641 near its intersection with Route 711. Situated at a bend in the road where it crossed Fine Creek at the lower falls, the community of Fine Creek Mills developed as early as the 1730s when a gristmill was established there. The area also served as a crossing point for the creek and as an access point for the ferry across the James River at Lee's Landing. Although a number of buildings no longer exist and alterations have been made to the surviving buildings, the district retains its visual cohesiveness as a rural community that developed around a commercial center. The variety of functions represented by the surviving buildings (mill, gatehouse, school, store, and associated domestic structures), which date from the early 18th century to the early 20th century, illustrate the community's life and vital components.
Homes for Sale in Powhatan County
Recreational activities
Powhatan State Park You'll find Powhatan State Park in the northwest corner of Powhatan County on the historic James River. The park has three car-top boat slides accessing the river as well as diverse wildlife habitat, from open fields to upland hardwood forests. Other amenities include a full-service campground, a primitive canoe-in/hike-in campground, a group campground, multi-use trails, wildlife observation areas, picnic shelters and a playground.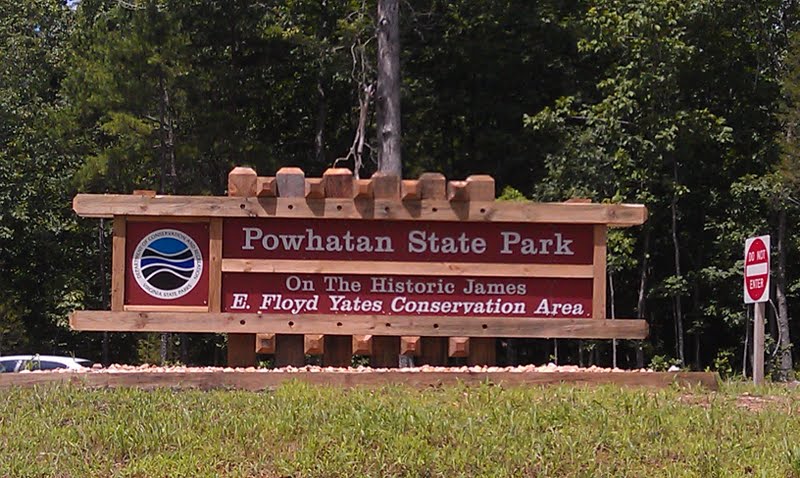 Fighting Creek Park This 220 acre park is home to the Powhatan Public Library, the National Guard Armory, the YMCA, numerous athletic fields, disc golf, a large playground, walking trails, and picnic shelters.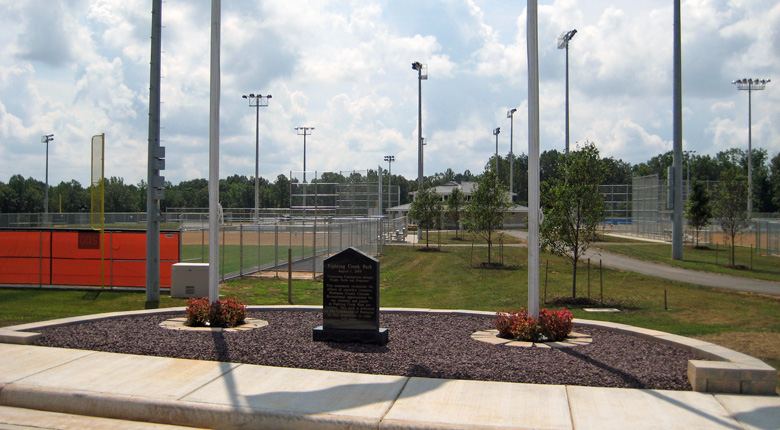 Powhatan Lakes is part of Powhatan's 4462-acre Wildlife Management Area. After a breach in the dam some years ago due to a severe storm event, Powhatan Lakes is open to the public once again. Over the coming years, the 66-acre lakes will be stocked with bluegills, redear sunfish, and F1 hybrid largemouth. Until the lakes are fully repopulated, only catch and release will be allowed. The new construction includes two new fishing piers and the improvement of two boat launch facilities.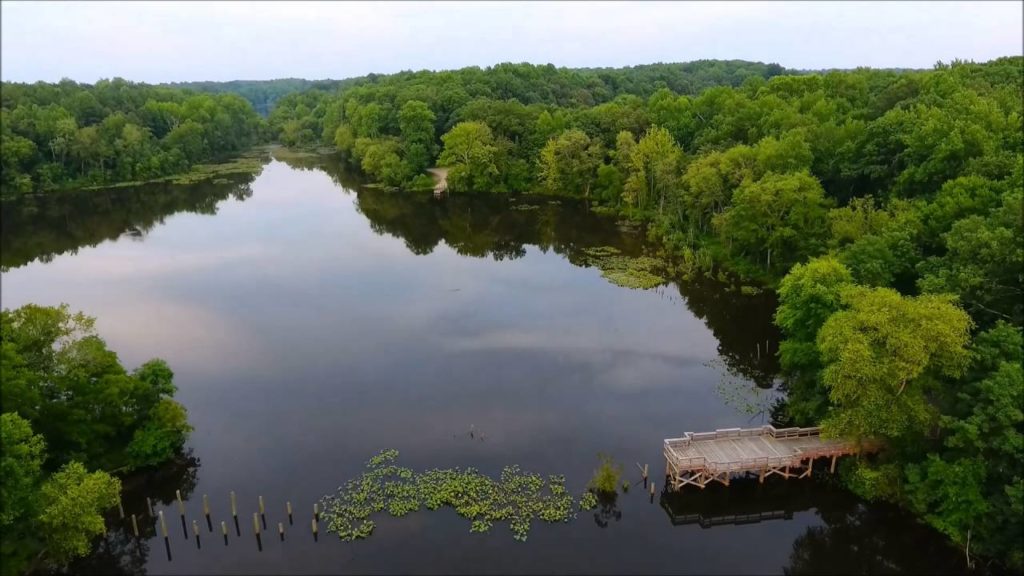 Powhatan Wildlife Management Area Only 25 miles west of Richmond and conveniently reached from U.S. Route 60, the 4462-acre Powhatan Wildlife Management Area provides a haven for outdoors enthusiasts near an expanding metropolitan area. The area's landscape of old fields, cultivated areas for habitat enhancement, woodlots and lakes provide for a diversity of wildlife species. A perfect oasis for hunting, fishing, hiking, horseback riding and wildlife watching.
Mill Quarter Plantation Golf Course is a local destination that features an 18-hole championship course with modern practice facilities. Our public golf course in Powhatan, VA, is an ideal destination for your next corporate outing or special event as we have a beautiful restaurant and an expansive clubhouse available to use for any occasion. Whether you're hosting a large party during the day, or looking to slip away for a few holes of golf each weekend, you'll feel right at home at Mill Quarter.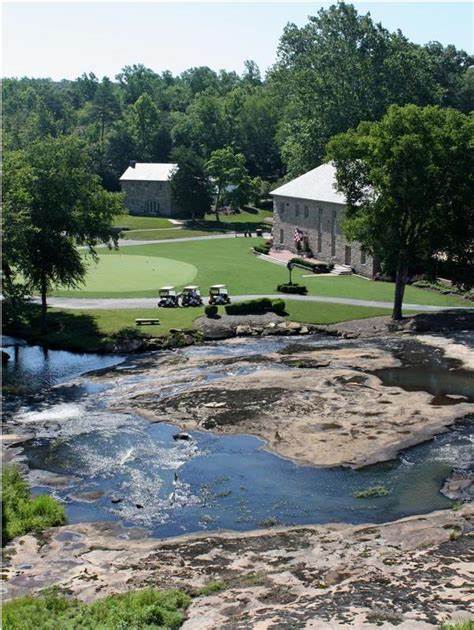 Cozy Acres Campground provides full hookup RV and tent camping in a wooded and rural setting. Packed gravel roads and surrounded by mountain style farms the property is well maintained. The office has a store which doubles as a museum and is also well maintained. A pool, playground and meeting hall are available. Sites with lake views, in the woods and for long term stays are all available. RV storage is also available.
Events
Powhatan's Festival of the Grape enjoy 30+ VIRGINIA WINERIES, DISTILLERS,& CRAFT BREWERS. LIVE MUSIC FROM EN'NOVATION. 100 CRAFT VENDORS. FOOD TRUCKS. LET'S DO THIS…
Powhatan knows how to uncork and unwind. Party in the streets with 7,000 of your closest friends while tasting the best Virginia has to offer. Help us celebrate the 18th Festival of the Grape with reds, whites, roses, and a few sparkling surprises.
Check out their Facebook page for updates Festival of the Grape
Village Vibe is an annual concert series (April – August) that is hosted by the Powhatan Chamber of Commerce. Local businesses sponsor each concert and select a local charity for which funds are raised through raffle tickets sold at the concert for many different prizes. ALL proceeds from this event are put back into Powhatan County! Bring a friend and come enjoy live music, cool drinks and great food in a beautiful venue!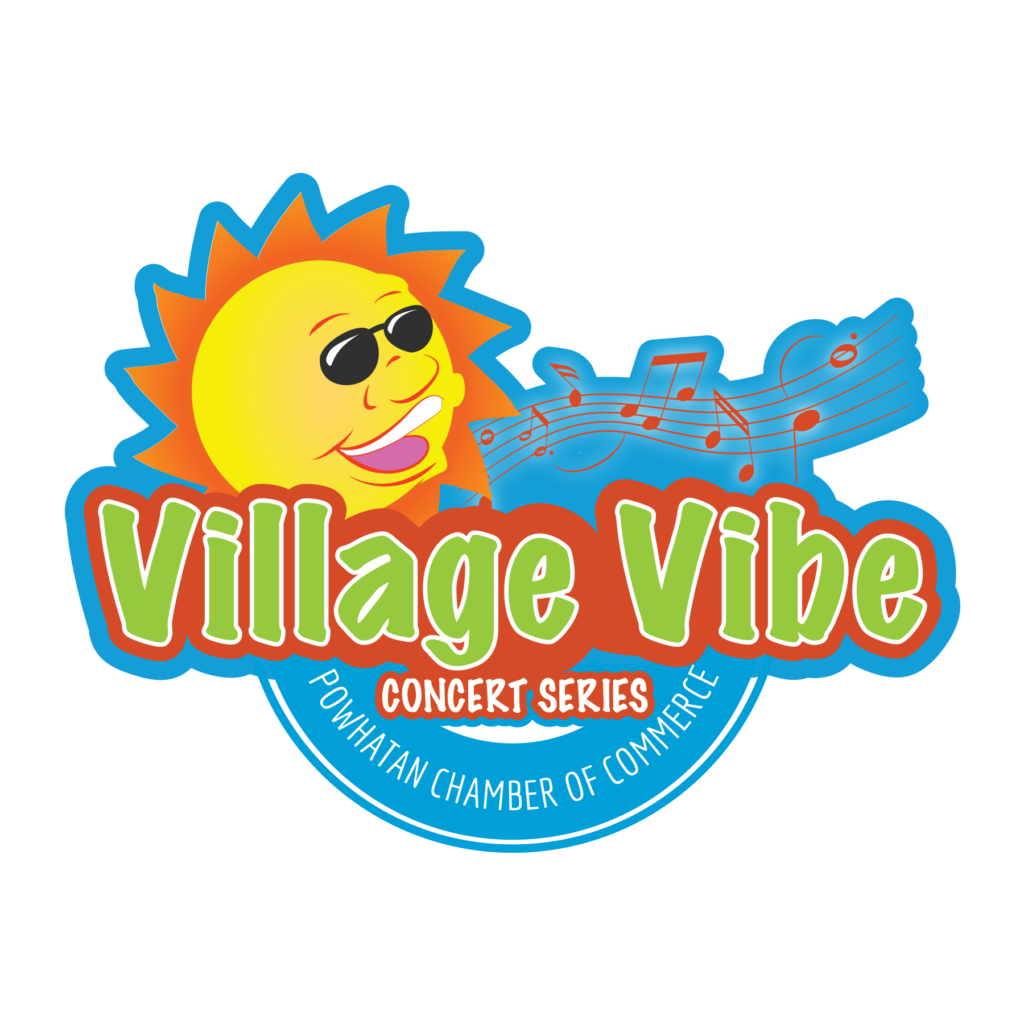 Bullnanza Longbranch Rodeo, Inc. Welcome to Longbranch Rodeo, Inc. and Gits & Morton Bucking Bulls. We are a rodeo company producing family entertainment events throughout the state of Virginia each year. Our shows include Cowboy Bull Riding, Cowgirl Barrel Racing, Team Roping, and the Famous Kids Mutton Bustin'.
Powhatan Fair Founded in 1919, the Powhatan Fairgrounds is a privately operated long-standing community institution. The Powhatan Fair Association received 501(c) (3) non-profit status in 1999. Through donations from citizens and organizations across Central VA, we continue to deliver services and events in the community. Proceeds from all events go back into the community through scholarships and helping needy families/seniors.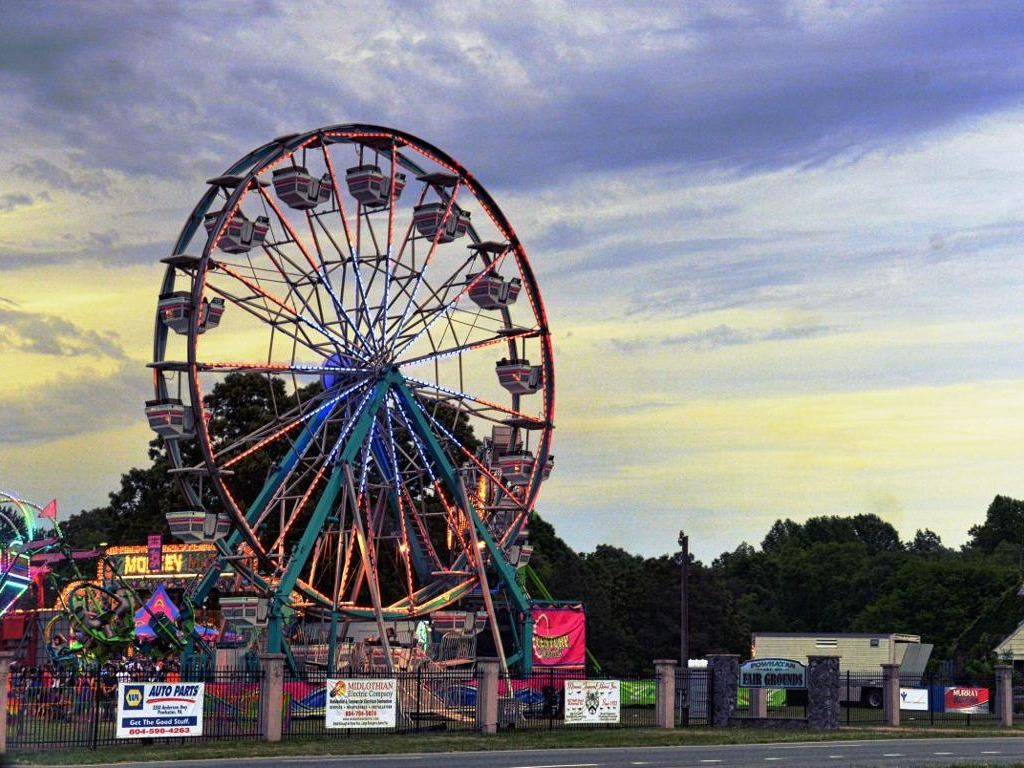 38th Beef & Music Festival Every year, hundreds of people gather on Barham-Sowers Field to enjoy fresh BBQ, live music, entertainment, and both live and silent auctions. It is a fun, relaxed evening for the extended BSH family to come together, catch up with friends, and raise money for Blessed Sacrament Huguenot School. Ticket purchases include entry into the raffle, with a chance to win the $5,000 first place prize! Second place wins $2,500, and third and fourth place prizes are each ½ cow and a freezer. The Beef & Music Festival is an event you won't want to miss!
TOTAL TERROR Haunted Attraction (Haunted House with separate "No Startle Night" for families, food trucks, music and line entertainment). Every Thursday, Friday & Saturday in October

Where to eat
County Seat Restaurant family members to keep the restaurant running smooth. When you visit us you will be able to relax and enjoy our Southern Style cooking, hospitality, and live music.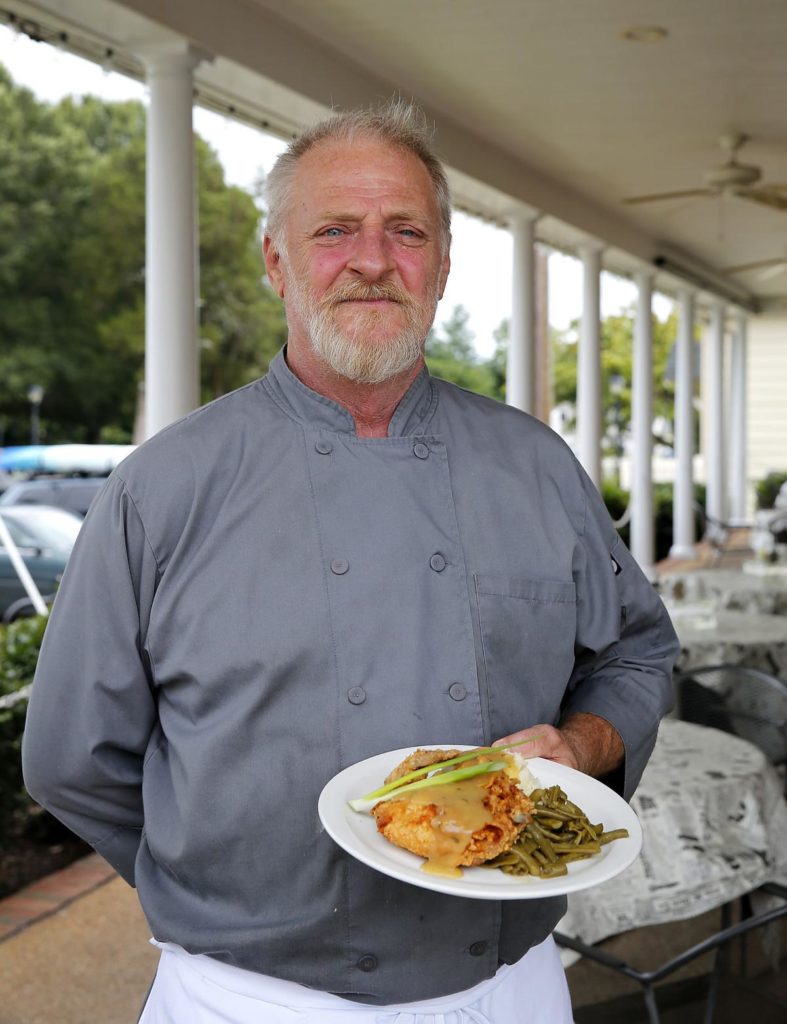 Rosa's Pizza and Italian Eatery Are YOU in the mood for delicious food using fresh ingredients at an affordable price from a great local restaurant? If so, then we are the perfect destination for you. We offer fantastic meals to our diners that can be enjoyed anywhere. Our menu features a host of mouth-watering dishes and scratch made specials. We take pride in creating a memorable dining experience.
Fine Creek Brewing Company Fine Creek's limited production and unique beers sets it apart from other Virginia breweries and aims to create a common table to bring folks together from all different backgrounds. With a wide range of styles from fresh IPAs and our Thai Tea Milk Stout to dry hopped or fruited saisons and barrel-aged sours, Fine Creek covers many tastes. We've created an atmosphere that allows patrons to relax for hours, acknowledging that the setting contributes to the experience of enjoying a delicious, cold beer. Beers are available by taster or pint on site as well as by the growler and crowler to go.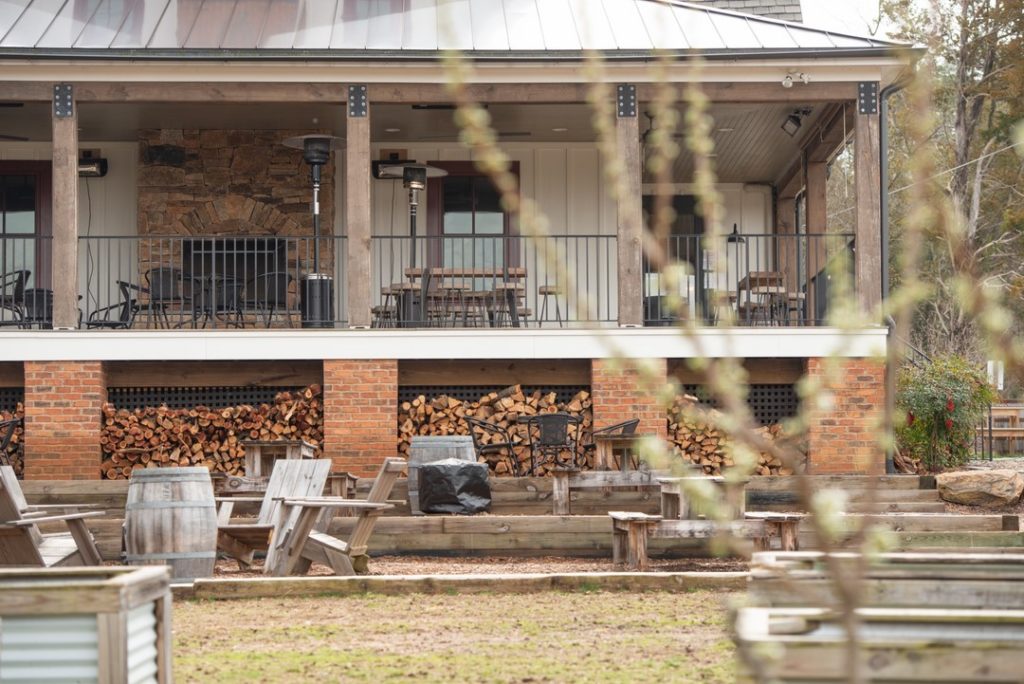 Wildwood Bar-B-Que If you are looking to bring the taste of authentic southern cuisine to your next event, look no further. Wildwood Bar-B-Que offers specialized catering for any event, big or small.
Barham Seafood LLC. has a large variety of seafood to satisfy your taste. Stop on by and see us at the store or a farmers market near you!
El Cerro Azul Mexican Restaurant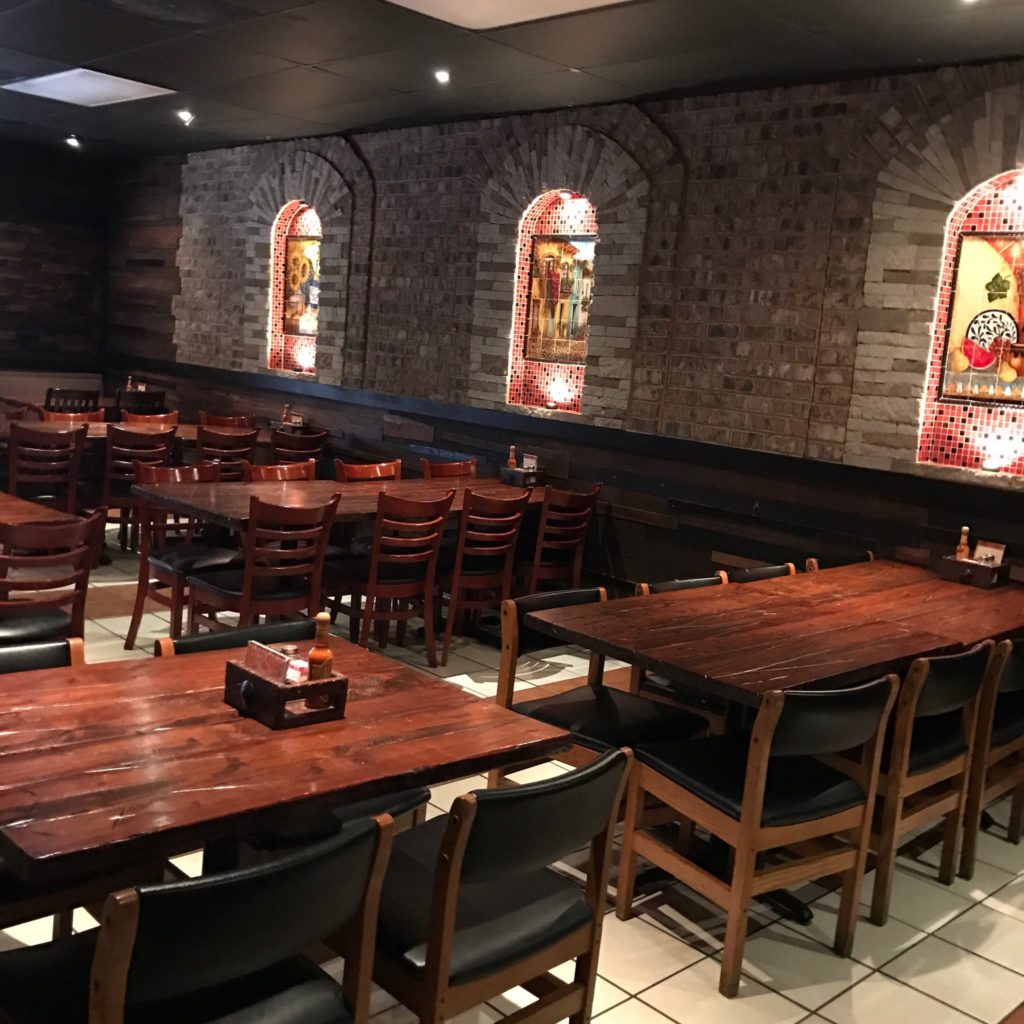 Mabel's Craft Burgers & Crazy Shakes Our mission is to bring our community together through craft burgers and crazy shakes, where families create lasting memories.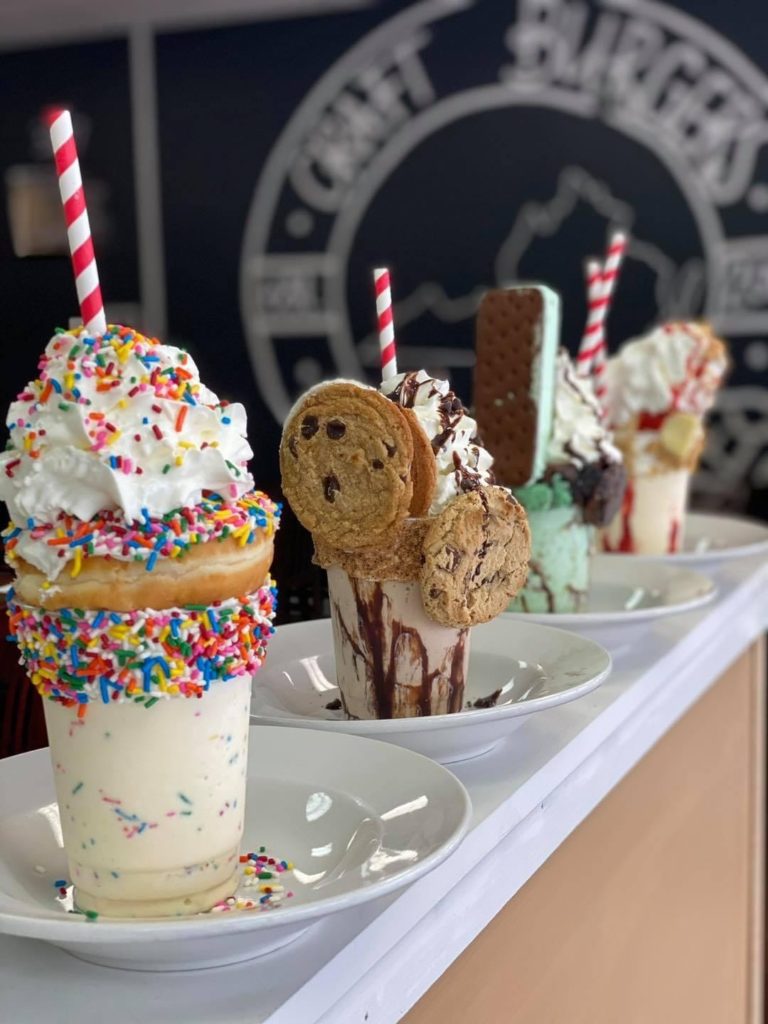 Hobby Hill Farm Hobby Hill Farm offers instructional classes on cheese making, bread making, canning and pasta at our store.
Frisby's Restaurant & Side Bar We serve southern style food at a GREAT price. In the bar area we have live music every Wednesday-Saturday. We have been family owned and operated since 1979.
Smok N Pigz Ribs – Chicken – Pulled Pork – Whole Pigs -Brisket- Smoked Bologna
Events,Wedding
Brusters ice cream
Blimpie Restaurants Sub Sandwiches
Education
Powhatan County Public Schools is made up of dedicated professionals who recognize true learning can take place only in an atmosphere of encouragement, respect, and academic challenge. Located in Virginia's Central Piedmont between the Appomattox and James Rivers, Powhatan is 20 miles west of Richmond and ranks as one of the fastest growing localities in Virginia. Our 100% fully accredited school division has 5 schools (3 elementary, 1 middle and 1 high) and employs 600 staff and faculty to support and prepare 4,300 students to thrive in a global community.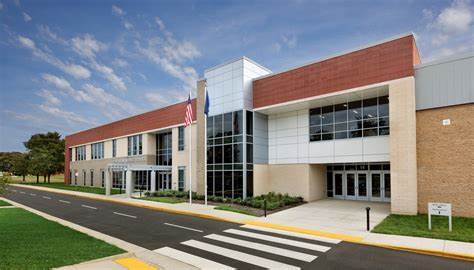 Flat Rock Elementary School
2210 Batterson Road
Powhatan, Virginia 23139
804-598-5743
Pocahontas Elementary School
4294 Anderson Hwy
Powhatan, VA 23139
804-598-5717
Powhatan Elementary School
4111 Old Buckingham Road,
Powhatan VA 23139
804-598-5730
Powhatan Middle School
4135 Old Buckingham Rd
Powhatan, VA 23139
804-362-2500
Powhatan High School
1800 Judes Ferry Road
Powhatan, VA 23139
804.598.5710

Powhatan County School Board The School Board regular monthly meetings are held on the second Tuesday of each month at 7:00 p.m. at the Pocahontas Landmark Center, 4290 Anderson Highway.
Private schools
Blessed Sacrament Huguenot Our mission is to provide a broad, values-based curriculum in a supportive, Catholic environment that celebrates individual talents, challenges academic intellect, supports and nurtures growth, builds character, instills confidence, and prepares students for success at the university level and in life. The family-based community environment at BSH is one of acceptance, diversity, learning and self discovery. Our culture is intentionally designed to nurture the unique strengths and talents, provide academic, cultural and academic growth and bring out the best of each individual student. Blessed Sacrament Huguenot is a private, Roman Catholic pre-K through 12th grade school in Powhatan, Virginia. It is part of the Roman Catholic Diocese of Richmond.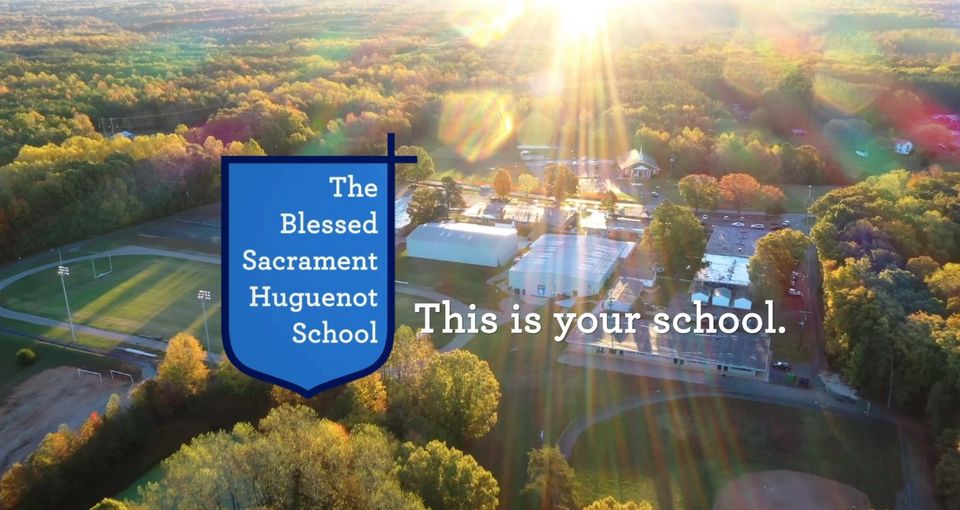 Government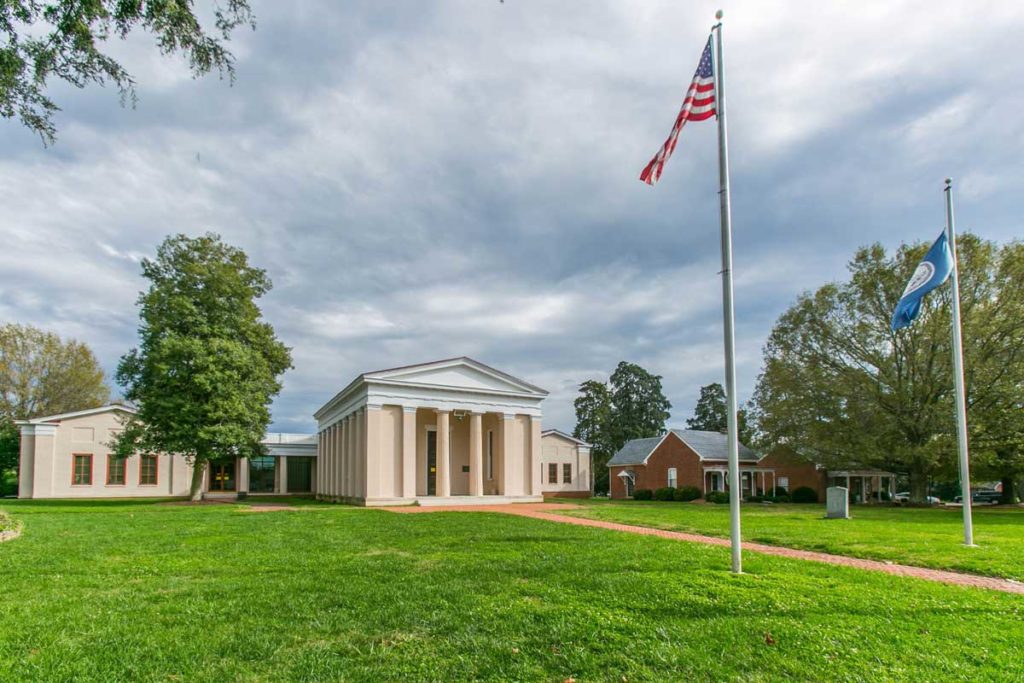 Board of Supervisors The county's Board of Supervisors is composed of 5 members elected by district who each serve 4-year concurrent terms. Electoral District Map
Commissioner of the Revenue
Jamie Timberlake
jtimberlake@powhatanva.gov
3834 Old Buckingham Road
Suite C
Powhatan, VA 23139
Taxes Rates
Commonwealth's Attorney
Richard Cox
3801 Marion Harland Drive
Powhatan, VA 23139
804-598-5668
The county's Board of Supervisors is composed of 5 members elected by district who each serve 4-year concurrent terms. Electoral District Map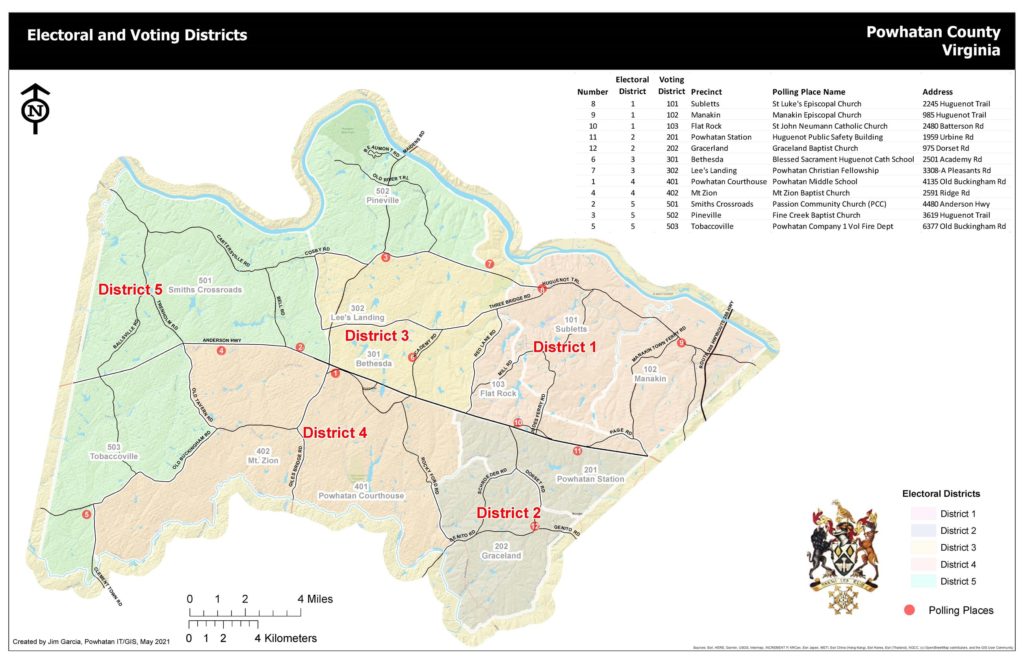 Fire & Rescue Powhatan County Fire Rescue operates as a combination system of full time, part time and volunteer staff working cooperatively to provide fire, rescue, and emergency medical services to Powhatan's citizens and visitors. Operating from the county office, 5 fire stations and 3 rescue squad stations, our aim is to protect the lives, property, and environment of our community.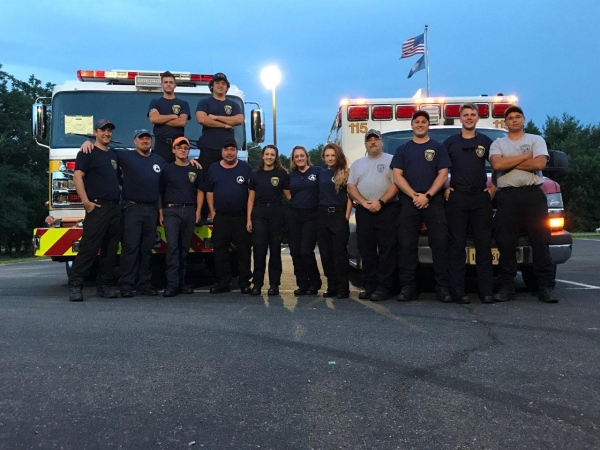 Powhatan Volunteer Rescue Squad Inc.
Powhatan Volunteer Rescue Squad is an organization that serves residents and visitors of Powhatan County with 24-hour emergency medical services, at both the basic and advanced life support level. We are the "other end" of 911 when you call for sick or injured family members in Powhatan County, Virginia. We work hand in hand with local fire departments, the Sheriff's department, and surrounding regional agencies. We are dispatched to calls by the Powhatan County Public Safety Communications dispatch center. We are neighbors volunteering to help neighbors, friends, and strangers through some of their worst times.
The Powhatan Alert System (PAS) provides critical information to Powhatan County residencies and businesses during emergencies.

How Alerts It Works
PAS enables Powhatan County officials to provide you with critical information and directions quickly in a variety of situations such as missing persons, chemical spills, evacuations, a search for wanted persons, and during other emergencies. You will receive these time-sensitive messages wherever you specify, such as your home, mobile or business phones, email address, text messages or TTY.
Weather Notifications
There are many free severe weather notification systems available, the alert system will automatically send out Tornado and Severe Thunderstorm WARNINGS, however It's recommended that you explore additional sources of weather information as well.
Registration
Register online for notifications from the PAS.
Because NONE of your information is shared with ANYONE (including the county) it is recommended that when you sign up you should select the option to "manage our account". That way you can make changes to your information in the future.
If you need help or assistance with registration, please don't hesitate to contact Powhatan Alert at (804) 598-4878 or by email.
Powhatan County Public Library The current library was constructed in 2001 and the building was dedicated on November 3, 2001. The Library is a department of the Powhatan County government. It is locally funded through a revenue appropriation made by the Board of Supervisors of Powhatan County, Virginia. The Library also receives state aid funding from the Library of Virginia.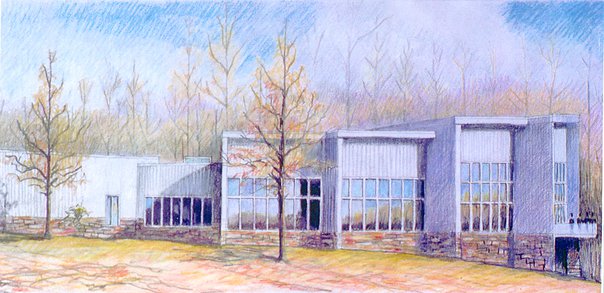 The purpose of the library is to acquire, organize, provide access and offer guidance to a broad range of information, materials, and services. Primarily, this mission is to encourage their use to help fulfill the intellectual, educational, social, cultural, community, and recreational needs of all people in the County.
Utilities
Electric
Southside Electric Cooperative
Water and sewer
Convenience Center
Since the closing of the local landfill in 1986, Powhatan County has operated a convenience center (formerly known as the transfer station) which is located at 2407 Mitchell Road. The Convenience Center provides residents with an area in which to recycle and dispose of household solid waste refuse.
Proof of Residency
A Convenience Center sticker, properly displayed, is required as proof of County residence to use the Convenience Center. Please bring your vehicle registration, indicating a Powhatan County address, to the Convenience Center in order to obtain your sticker. A sticker will be issued and should be placed on the back of your vehicle's rear view mirror so that it is visible from the outside of your vehicle.
Websites and additional information